Some fans think that this single was release so fast,
AKB48 just release "Jabaja" on March 14, 2018.
They announce that they will release another single a week after.
Looks like Aki-P is working so hard. Lol
If we look at it carefully,
This single release schedule is normal.
Almost the same time with last year single announcement.
AKB48 announce their single on March 20, 2017.
Tsubasa wa Iranai senbatsu was announced on March 21st (two weeks after Kimi wa Melody was released) and Negaigoto no Mochigusare was announced on March 20th (FIVE days after Shoot Sign was released)
What makes it felt so fast is..
The fact that the promotion for "Jabaja" is a bit late.
Jabaja was reveal less than a month before the release date,
AKB48 announce new single senbatsu a week after release.
There is not much live performance for Jabaja.
This single was announce on SHOWROOM.
This thing surprise me the most.
Don't you have any better time to announce it at concert or event?
You are too busy with your new program like "WIP" and "Produce48"?
Akb48 Teacher Teacher Center
Every AKB48 single have a center,
If we talked about the center,
Whoever will be the center,
Fans will always make a drama about it.
This drama is so much fun to watch. Lol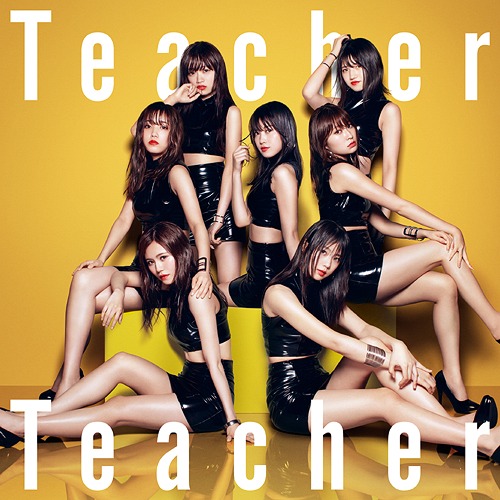 This single was announce at the same day as sakura birthday.
Because this is Sakura's day,
The center should be Sakura.
She will be the solo center for this single.
She dont have any good things after her last ssk,
She only break her kennin position.
I do not mind whoever the center,
If we compare to AKB48 rival
I do hope they put Renachi or Annin for center,
Since Annin is busy with her filming in Mexico
We now that Nogizaka46 and Keyakizaka46 member are pretty.
Renachi would be good rival in beauty.
Whoever become the center,
Because this single is tied with SSK. Lol
Akb48 Teacher Teacher Senbatsu
The announcement day has come,
There are 28 senbatsu member in this single
The Center is "once in 20 thousand years idol" Oguri Yui.
This is the time for her to shine more.
She have that potential to become center,
Will be the future of AKB48,
She could be mayuyu successor
She deserve the center position.
Jurina and sakura will flank Yuiyui.
Naachan pushed to second row.
She just become the center for the previous single.
Did the management want to forget about her? Lol
Akb48 Teacher Teacher Lyrics
If we talked about the lyrics,
I am try listening the song and figure out the meaning of the lyric.
Just search it over the internet,
You can find the lyrics there.
This song is overtly sexual,
Everyone have their own interpretation.
Just tell me what you think about the lyrics on the comment box below this post.
Akb48 Teacher Teacher MV
AKB48 just release the mv for this single,
In case, you have not watched it,
What do you think about it?
Yui is a good center for this mv,
Yukirin is so gorgeous in this mv
Okabe rin performance is great
Sakura is as pretty as always.
The scenes with the youngest members all wet. Lol
Did you notice it, at 1:26 they should be singing the first chorus not the second.
The rotating mountain scene is a bit strange,
It will be better if it move slower.
The song and the dance are good
I think it is more to kpop than jpop.
That is just what i think
It is related to their latest program with Korean entertainment
The management want to match it with Korean market.
Since the music is catchy,
I hope the management will make dance version for this single,
Where yuiyui seduce her teacher. Lol
Thank you for visiting this ugly blog.